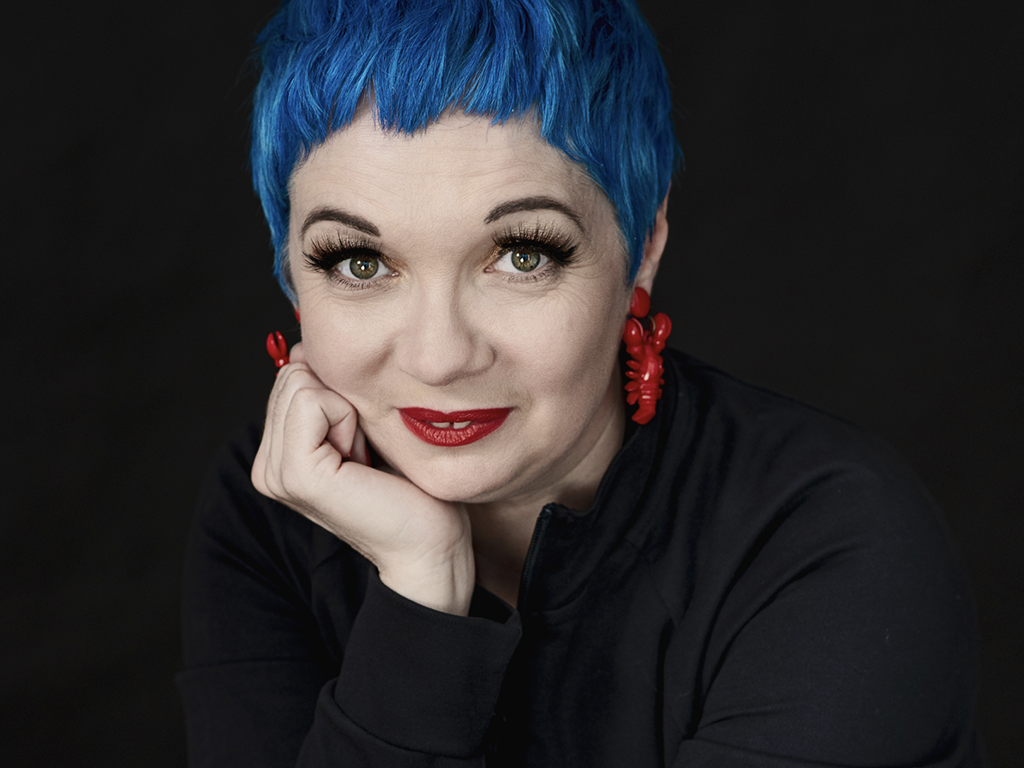 My brand is me. I am my brand. When you're a small indie business, the person behind the business is the brand.
My name is Shelley Barrett of Shelley Norton Stage School and Management at The Talent Shack.  The Talent Shack is a venue, a theatre and rehearsal space but its also a facility for teaching, coaching and mentoring individuals, schools and groups in various aspects of performing arts.  Since Covid19 we have started developing our online presence and creating an online platform for what we do.  At the moment that platform is a page on this website called "online classes" and we offer classes via Zoom.  This will develop into a Youtube channel and online courses in time.
So why is unique branding important?
You are your unique selling point – your USP.  I don't feel threatened by competitors, ever, because I'm doing me so they can do them. And that's cool. If there are other businesses doing similar to you that's good – it means there's a need for your type of work. And it means when new customers come to you you're not explaining from scratch why you're relevant or why they need to come to you, they already have a reference point.
The bigger brands in my field have already established there's a need for performing arts training, clubs, shows, auditions for young people, so I can just crack on with my own unique take on it and as long as I stay very visible and easy to contact then people will come to me when they need me.
So how do you stay visible?
Having an amazing photographs is a big part of what I do and thats down to my friendship with Mary Wycherley of Two Cats in the Yard.  She has taken all our photos since the Talent Shack opened.  I had a photo shoot with my team before I moved into the Shack and before the website was finished.  I knew if I had cool photos to share I'd build a following and interest.  I can't afford to build a new website every 18 months but I can revitalise the site with new photos and Mary's brilliant at taking an idea and running with it.  Everyone needs Mary!
Video is also important.  You get a lot more attention on social media using video as well as photographs.  I think it helps that I used to be an actress and I'm quite happy in front of a camera.  Facebook lives, IG, TikTok have helped me develop my video content no end during lock down.
And then just talking on social media a lot. Not selling, just showing, or helping, or entertaining. I've only learnt this very recently. Instead of putting out leaflets for shows or posts advertising classes I want to focus on celebrating what we do, helping others achieve or explaining how things in our Industry work. Then they can look at our website and see what the next class is they can join or show to watch.
Your look is an important part of your brand
I've always had a 'look'. I've always loved dressing up and hair cuts and make up. Whether that's 50's or 60's dresses or just something really weird I've found in a charity shop or combining patterns and colours you don't usually see together.
As an actress I had to take my red lipstick off for auditions and I had a small wardrobe of clothes that I would keep just for castings – plain shirts and trousers, plain office type clothes for commercial castings when they didn't want completely way out.
Now I'm older and not dependant on casting directors matching me to casting briefs I can look exactly as I please.
When I first had an office job I dressed the part and wore shirts and skirts and shoes and when I started my first business I would wear a smart jacket and that was my way of convincing myself I was a 'business owner' Now I've been a business owner for 10 years and have proved I can do this and I've built up a reputation and a community, I feel more like me than ever before.
But its not just about what you look like
Your brand isn't just your logo or a photograph.  It's your voice on social media posts, it's how and what you communicate, what your customers say about you… as well as your colour scheme and preferred fonts and style of photography and your website…
Shelley Norton has a logo – which funnily enough isn't my name or haircut anymore! I changed my name back to my actual name, Barrett but kept the business as Norton, my married name, because I had built up a reputation as Shelley Norton and I wasn't going to throw that away because of a divorce. So Norton has become a brand name. And I had a bob haircut and I wanted my business to very clearly be me so that became my logo. But I've outgrown the bob and now have short blue hair. But my brand is a bob logo so it stays. I happen to have a blue pixie cut but that's ok because everyone knows that's me.
Do you like the idea of you being a brand?
As an actress I loved working on 'my brand' – that professional version of myself that I wanted to put across through my cv, headshots, show reels and then how I conducted myself in waiting rooms, auditions, rehearsal rooms and backstage or in the studio.  I don't see brand as a dirty word in any way!
A brand can be anything as long as its truthful and consistent.
I don't feel bound by any rules apart from being honest to myself and my community, being real, transparent, genuine, ethical.
Follow Shelley on facebook (Shelley Norton and Talent Shack), instagram (the_talentshack) and now TikTok (shelleyactingtips)